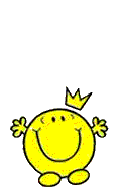 The arms revolve and players have to dodge the spinning arms either by jumping or ducking.
The longer the game goes on, the faster the arms spin.
Whoever can stay on the longest WINS!
Our NEW Total Wipe Out Game is fantastic fun for up to six players.
Up to six children or adults at one time!
This is a good money "spinner" for Charity Events, school fetes and all other occasions as you can charge £2 per go for 3 minutes.
With 5-6 people at a time that's £10 every 4 minutes - you can't go wrong with this extremely fun Wipeout!
All this for ONLY £250 for two hours and £50 per hour thereafter.
Comes complete with operator and music box to attach to any device via aux. lead.
Size: 20ft x 20ft. Minimum access width: 90cm